I am so excited to be writing up this post for you today. I have put a lot of thought into it, and it's something that I have really been looking forward to sharing with you al, and now the time has finally come. I know that most of you know quite a lot about me by now from my previous posts, but I just thought that this was a fun little idea to do, and it's something a lil different, so why the hell not? It will probably quite a chatty, lengthy one, as most of these 'get to know me' type posts are, so if that's not your cup of tea, then feel free to click off, or browse through the rest of my blog, but if it's something that you take an interest in (not that I'm the most exciting of people) then I hope you enjoy reading!
For those of you who aren't too sure on the concept of this idea, you literally have to go through each letter of the alphabet, and pick something, or a couple of things that relate to you, or hold some significance within your life. I think that it's a really interesting, lovely idea, and I've seen it floating around the interwebs quite a bit, so that's why I'm doing it! There are many things that make up my life, and who I am as a person, but as some letters were easier than others, I have added more than one thing, so I hope you don't mind! If you would like to do it too, then feel free to leave the link in the comments!
A is for Autumn - I don't think that many people know this fact about me, but Autumn is actually one of my favourite seasons. I really enjoy having cosy evenings inside, curled up with a hot chocolate, all warm, and toasty. Autumn also means that the scenery outside is so much prettier with all the rustic leaves falling to the ground, and everyone wearing thick, woolly hats, coats, scarves, and gloves. I also love it when it's appropriate to have baths all the time again, because come on, who doesn't love a bath full to the brim of Lush goodness? Although I don't really like it when the days get shorter, it only means one thing - Christmas is on it's way within the next few weeks, and everybody loves Christmas!
B is for Blogging - This one's quite an obvious one for me to include. I absolutely adore blogging, and everything about it, from reading other people's blogs, to writing my own, to taking photos, to planning ideas - everything! I only started Simply Jadey back on April 5th, but I already feel like I have come so far, and I feel so incredibly grateful, and lucky to have been able to take this opportunity at such a young age. I genuinely have so many ideas for future posts, and I feel like we have our own little community here, which is so lovely. I always receive such kind compliments, and messages from people, both in my personal life, and just generally, and each piece of praise means a lot to me, and touches my heart. I can't see myself stopping blogging anytime soon, as it's something that I feel very passionately about, and we all know that I like to witter on, so as long as people enjoy what I write, and I continue to enjoy it, then I will carry on for as long as possible!
C is for Creative Writing / Culture - C is one of the letters that I guess you could say I have cheated on slightly. For me, it not only stands for creative writing, but it stands for culture too. It represents creative writing for so many different reasons. I have always loved writing, and I have such a wild imagination that telling stories, and conjuring up certain wild images in people's heads was just something that I love to do. All you have to do is give me a stimulus, or some kind of prompt, and my mind will start wandering of to all different types of lands. I guess it's a form of escapism, in a way. C also represents culture, as I take such a great interest in the lives of other people around the world, and even around the country. We live in such a diverse generation, and I think that it's one of the most wonderful things to experience certain situations through the eyes of other people. Looking at things with a totally different perspective can completely shift your mindset, and in turn, it can make you a much more grateful, and appreciative person.
D is for Dancing / Daydreaming / Devon - Something that I don't think many of you know about me is that I used to be a dancer. I say that as if I'm some sort of professional, who was always performing on stage as a backing dancer, but that's not how it was at all (I wish!). I used to go to weekly street dance lessons at my primary school when I was about 6, or 7, and I was going through quite a rough time back then, so I feel like that was my escape during those few weeks, or months (I can't remember exactly how long it was). I actually quit, because I felt pretty uncomfortable around a couple of the girls that went there, and I do regret that decision, but everything happens for a reason, and I do still hold that passion for dancing closely to my heart, and it's never too late to start dancing again. I have also mentioned daydreaming, because I am such a daydreamer that it's unreal. I'm constantly letting my mind wander to thoughts about the future, and dreams, and hopes of mine, and honestly, I'm surprised I haven't got into more trouble over it! I'm also quite ditzy, but I guess that's what makes me who I am, and beside, who doesn't love daydreaming? One place in particular that starts with the letter D, which holds a place in my heart is Devon. My grandma's sister used to live there, even though she has recently moved elsewhere, and we used to visit Barnstaple, Ilfracombe, Woolacombe, Bideford, and other places surrounding those areas. I went back last year, and although I got homesick, and I got a bit bored on some of the days due to the terrible weather, I'm so glad that I went with my grandparents to visit her one last time. Things change as we get older, and it's important to reminisce, and look back on those fond memories.
E is for Elephants - E is one of those letters that I got quite stuck on actually. I didn't expect it to be that hard, but it's more difficult than you initially think! I chose to talk about elephants, because I think that they are such fascinating mammals, and they are found in such beautiful, impoverished countries in the world, and I'd love to be able to visit some one day, or even take a ride on one - what a dream come true that would be!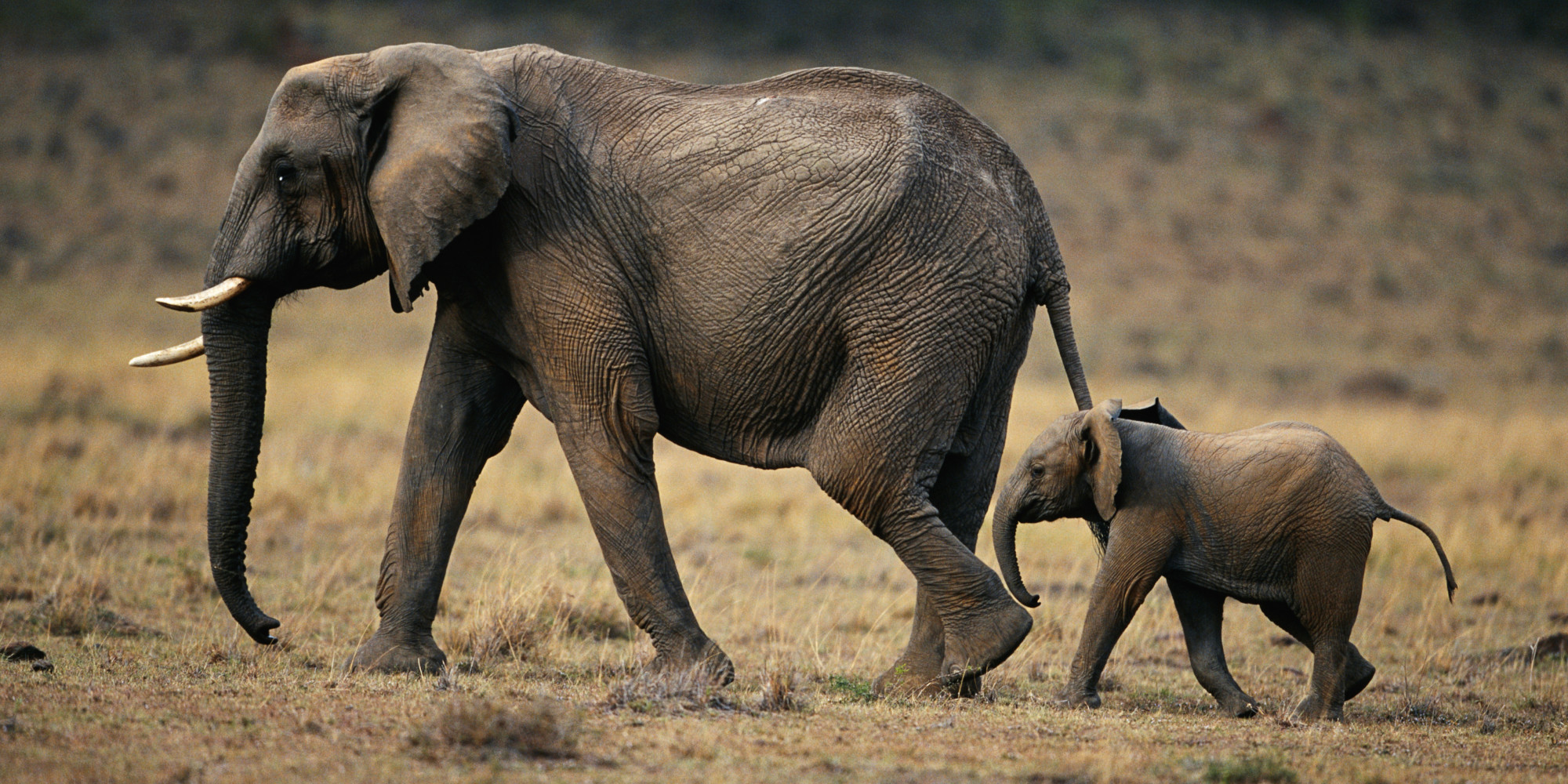 F is for Family + Friends - I think that this one is quite a self-explanatory one. How could I do a post about me without including those who have literally been there to support, and encourage me through everything? It just wouldn't make sense really, would it? I understand that not everybody gets along all of the time, and I can be quite a difficult person at the best of times, but I wouldn't change the people who surround me for anything else in the whole wide world. Although we may argue, and disagree, I do love them so, so much, and I wouldn't be who I am if it wasn't for them! I just want to give a special shout out to all of you lovely lot for everything that you have ever done for me, and I know that some of you are probably reading, and if you are, you know who you are!
G is for Geography - One of my favourite subjects that I currently study within school is Geography. It's always been something that interests me, but only recently have I actually realised quite how fascinated I am by the world in which we live. Who wouldn't want to learn about the world? It's such a large, unique thing, and no two places are the same, so the more you learn about, and explore, the more you will get out of your life! I'm more intrigued by human geography, so topics such as tourism, globalisation, trade, and development, but I do have an interest for physical geography as well, which is great.
H is for Helping Others / Humanity - This has got to be one of my favourite subjects that I'm discussing on my blog today, and it makes up a huge part of the person that I am. If any of you know me personally, or if you have been reading my blog for quite a long time, then you will know that I'm all about helping others, and restoring their faith in humanity. I have said it a million, and one times before, but once again, this is a post about me, and who I am as a person, so it would be wrong not to include this fact. I get such a sense of satisfaction, and joy out of helping other people, no matter how I do it, and it makes me so happy. Knowing that you have made someone feel better, or knowing that you have just taken a weight off of someone's shoulders feels like you are doing something worthwhile with your life. I believe that each of us has a purpose, and I strongly believe that mine is to help others, and make a positive impact within the world. Similarly to this, I want to be able to restore people's faith in humanity. Who wouldn't want to help other people? There are so many of us out there who are hurting, and often, we don't show it, in fear of judgement, or unkindness thrown back at us, but it's so important to offer other's some support, and kindness, as you never know what they may be going through. It's so simple to just make someone's day. Buy them a fresh bunch of flowers, offer to do some housework for them, take them on a spontaneous dinner date, take their puppy for a walk - even leave them a nice message on a blog post, or a Facebook status!! It's the little things that matter the most, and just by showing someone that you care can make a world of difference. I haven't always had many people around me that were particularly loving, but because I have always tried my best to make a conscious effort to be there for other people, and make them feel better, I have not only been impacting them, but I have also been helping myself, and making myself feel happier in the process!
I is for Imagination / Internet - As I mentioned when I was talking about creative writing in a previous point, I have always had a particularly wild imagination. I always let my mind wander, and I genuinely have so many crazy dreams, and ambitions that I would like to achieve throughout my life, but I believe that if you put your mind to something, then you really can achieve it. Anything is possible, and aiming high is ideal if you want to go places with your life, in my opinion. I would also like to talk about the Internet here, because let's be real, I wouldn't even be writing up this post if it wasn't for the Internet. Although there can be a lot of controversy surrounding the Internet, and it can be seen as an incredibly hurtful, damaging form of social media, it's absolutely incredible in more ways than one, and I have met so many wonderful people through the Internet, and social media, and I genuinely wouldn't be the person that I am today without them either.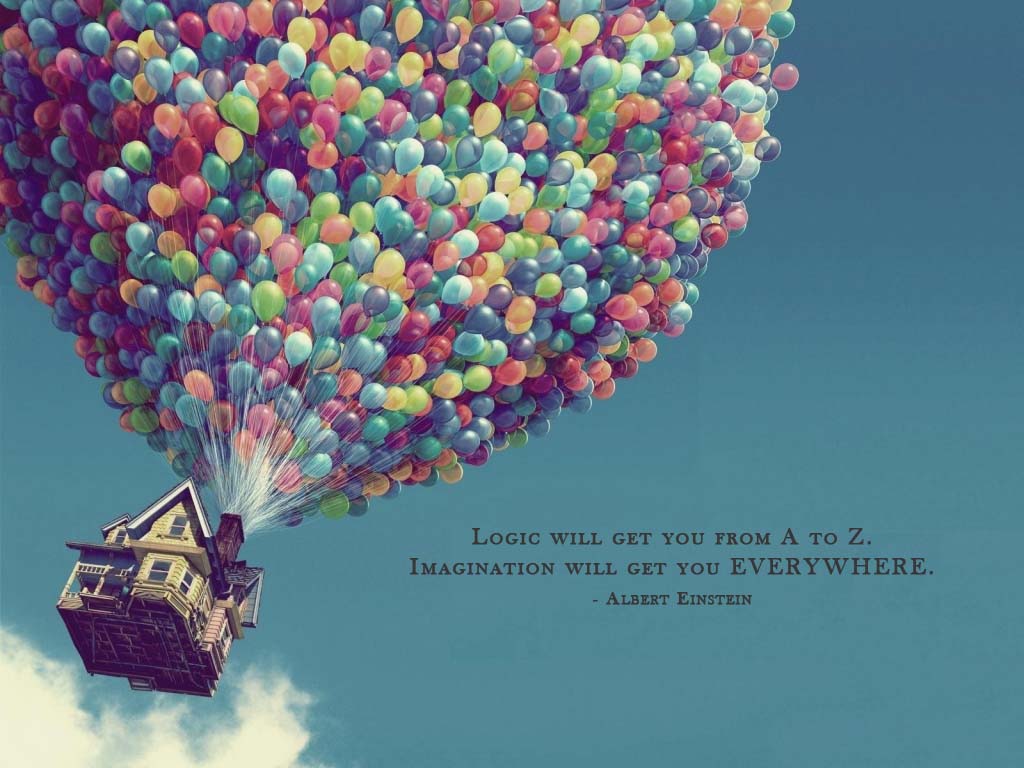 J is for Jealousy / Jungle Run - I'm going to be very brutally honest with this next point about jealousy. I thought I'd add it in here, because it's a part of me, and nobody said everything is pretty, and picture perfect all of the time. It's natural for people to be envious of others, and jealous of others, and things that they talk about too. I am a very jealous person, but I'm holding my hands up, and honestly admitting that fact. Jealousy doesn't rule my life, and I don't let it affect me in too many ways, but I do get jealous, and envious a lot of the time, and it can be quite hard to deal with in certain situations too, as it leads to my emotions spiralling slightly out of control for a brief moment. But, that's okay. It's a working progress, and I will get better over time. The second thing beginning with J that takes up a part of my childhood was the TV series 'Jungle Run'. I don't know if any of you used to watch it, but it was around when I was quite a young girl, and I can remember that both myself, and my older sister used to watch it at my grandparents in the armchair opposite the telly (do you remember Soph?). I used to always think that the children would get stuck in the temple if the timer ran out before they had escaped! It was so good though, and I've recently started reminiscing through YouTube, so you should all go, and check it out to see if you remember watching it!
K is for Kindness - Kindness is an attribute that I believe all of us can, and should have. Being a kind person can get you so far in life, and the best thing is that kindness doesn't cost a penny. If you treat others well, then it's most likely that they will return it to you. Why wouldn't you want to be kind anyway? It's madness if you say no to something that can impact so many lives. Anyone can be nice to people around them, and although not everyone will be particularly lovely back to you, it's important that you always either treat people with kindness, or kill them with kindness, because you never know what someone else is going through, and you could be the person to change their day around.
L is for London / Love - I will always hold a very special place in my heart for London. It's my hometown, and it's one of the places where all your dreams can come true. It's such an incredible city, and I am so proud to be able to say that it's where I was born. The vibe is just so cool, and chilled. There's people playing music, and singing along the streets, so many historical, artsy museums, and galleries, tonnes of interesting, unique little market stalls, and shops, and there's literally something going on around every corner. You really can't beat London in my opinion, as there's so much to do, so you would be foolish if you were to miss out! Love is also something that holds a very special place in my heart. I believe that love comes in many different forms, but we all deserve to love, and be loved, and honestly, it's one of the most beautiful, yet devastating emotions that a human could feel. Love goes towards all sorts of things - hobbies, people, experiences, places, and so much more. It's such a powerful emotion, and I think that we all need to show, and feel a little bit more love to make the world a better place. The word symbolises everything that I feel passionate about, and everything that holds a special place in my heart - music, and singing, reading, and writing, photography, and capturing memories, friends, and family, and a lot more. Let's all love each other a little more from today onwards.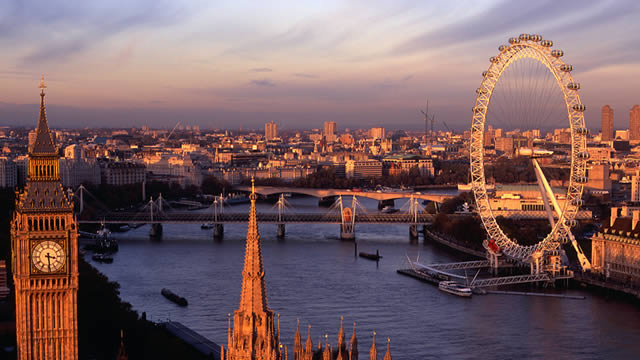 M is for Makeup / Memories / Music / Mental Health - Okay, let's start straight away, as this letter involves A LOT that I could waffle on about, quite literally, for days on end, so we might want to get cracking, so that I finish writing this post, and you finish reading it all sometime before Christmas next year rolls around! The first topic that I would like to discuss that makes up a huge part of me, and one that is a huge passion of mine is makeup. I wouldn't be a lifestyle, and beauty blogger if I didn't mention makeup at least once, would I? I have always had a huge passion for makeup, and I am forever practising different looks, and going out to my local Superdrug, searching for some new little beauty gems - the addiction is becoming slightly insane now, but it's allowed, because my readers also benefit from my purchases, so I guess that's justifiable enough! I just think that makeup can be such an amazing hobby, and it's also a form of self-expression, and art, and it's so super pretty! The second 'M' that I'm going to be talking about is memories. I absolutely love both making memories, and looking back on memories that I have lived previously. I always document everything through photographs, and I keep any little souvenir that I get, even if other people wouldn't consider it to be a souvenir, because I'm also quite a sentimental person, and everything that I have holds special meaning to me. I don't think life would be as special, or as interesting, or exciting if we weren't able to experience new things, create new memories, and look back on old memories. Memories are the one thing that can't be erased, as they will always stay the same, even if everything else changes. They are so precious, and they should hold a very special place in each individual's heart. Another thing that I would like to talk about is music. Oh wow, where do I even begin to talk about music? It is literally my saviour. I have loved music ever since I was a tiny little girl, and it's such a massive part of my life that I honestly couldn't imagine living without it. It sounds quite deep, but honestly, music is my life, and more. I genuinely love everything about it, from actually singing, to looking into the meanings behind lyrics, to singing along, to watching the music videos themselves, and even to watching live performances, or interviews! And finally, we can't discuss topics beginning with the letter 'm' without delving into mental health once again. I have spoken about it many times in previous posts, so I won't go into too much detail, but it's an incredibly personal topic that holds a massive place in my heart, and I plan on doing on the work that I possibly can to help anyone who is, or has been affected by mental health issues. It's the sector that I would hopefully like to go into when I'm older, and it's one that I feel the most passionately about, as I believe that it can totally change lives.
N is for Nursing / Nostalgia
-
Following on from the previous discussion about mental health, I would like to pursue a career that has something to do within that field, but mental health nursing in particular is something that has sparked an interest as of late. I feel that whilst nursing is an incredibly challenging career path to go down, it's also incredibly rewarding. You may come across people within your career that are so terribly desperate to get help, but then by working with them, and supporting them, they can truly come out of the other side as a new, and improved individual. As well as being a very sentimental person (which I mentioned in a previous point), I'm also a very nostalgic person. I cling on to memories from the past, and I constantly think back to happier times within my earlier childhood. I may actually do a separate post on this topic, if it's something that any of you would be the slightest bit interested in hearing about. Although I have some horrible stories, and flashbacks from the past that I don't feel ready to share just yet, I do also have some very fond ones that I experienced with very precious people in my life. As I said, I may do a separate post, but I always find myself longing to go back to those days when everything was so carefree, and simple. Those were the days...
O is for Optimism - Optimism is, in my opinion, one of the most important personality traits that an individual can portray. The people who are always looking for the best in every situation, and who expect good things to happen are the sort of people that there should be more of in the world. Essentially, you are the one who is in control of your own happiness, no-one else. If you choose to be optimistic, and if you decide that good things are going to happen, then they will. And also, if you are optimistic, then it's more likely that people will want to approach you, as you are probably easy to get along with, and others will know that you are the sort of person who is friendly, and kind-hearted. There are already so many pessimistic, nasty people in the world, so why would you want to be one of them, knowing that you could put in equally as much effort to just be the opposite?
P is for Positivity / Photography / Pizza / Pasta - I would begin this little ramble by saying that I've always been an incredibly positive person, but if I'm being honest, that's not the case at all. For a couple of years, I was in a really, horrifically dark place, and I couldn't see the light at the end of the tunnel for the life of me. Over the years, I have gradually gotten better, and I've realised that positivity is the way forward. I always wanted to be positive, but I never really did anything about it, until I properly started this blog. I guess that's when I genuinely became all about positivity, optimism, and hope. I honestly can't explain how important it is to be positive. It can make such a difference to your life, and it can honestly make things improve in general too, as you will be more likely to say yes to more opportunities, and things like that. Another huge thing of mine is photography. At any possible chance that I get, I'm always whipping my camera out, and snapping some scenic shots, or just random photos of my loved ones, because why the hell not? It's so lovely to be able to document everything, and look back on it in years to come, as well as being able to share them with the people most important to you. And finally, if any of you know me, or have known me for a long time in real life, then you will know that two of my favourite foods in the entire world are pasta, and pizza. I literally went through a stage where I would only ever really eat these two foods, particularly pizza, but it got a little bit insane, and that's when I decided that it was getting a bit tedious, and I needed to branch out a bit. I have a real thing for Italian food, and I just think that it's do delicious, mm!
Q is for Quiet Time - We all need a little quiet time every now, and then in order to relax, and recharge our batteries. I often have mini pamper evenings to completely unwind from the stress that's going on in my life at that time. Usually, I like to have a bubble bath, preferably using some Lush goodies, and then I cleanse my face, use my favourite detox mask, tone, and then moisturise, as well as exfoliate, and moisturise my lips. I'd like to get into a proper routine, and incorporate some reading, and comfort food into that routine, as I already blog, and have a hot chocolate, and some biscuits after (cheeky, I know), so if you have any pamper evening essentials, or recommendations, then do let me know! I find that it's nicer to have these evenings during the autumn/winter months, as it's so much cosier, and when it gets nearer the time, I will be making a long-awaited trip to Lush to pick up some Christmas goodies, and I'd also like to buy a couple of new books, and start watching some Christmas movies to get myself even more into the festive spirit. I got some glittery butterfly fairy lights for my birthday back in March, and I just had them sitting in my room in the box, and I've finally put them around my mirror, and they really help me to feel all calm, and serene. It's lovely, and butterflies are my favourite!
R is for Rio de Janeiro / Rain / Reading - When I first started brainstorming ideas for things that I could include in this section of the post, I literally had no idea at all about what I could say! The first thing that sprung to mind was Rio de Janeiro. Now, I'm pretty sure that most of you know where Rio de Janeiro is located, but for those of you who don't, it's a huge seaside city in Brazil, and it's most famous for 2 of it's beaches, the Christ statue, and it's many extravagant carnivals. It seems like such a cool, quirky city, and the people all seem super friendly from what I have gathered, and I just think that places that have a lot of life, and colour to them are places that should be appreciated more. In contrast to that, I actually really like listening to rain, and watching it as it falls. I find it so fascinating, and although I hate getting caught in the rain, there's something kinda satisfying about watching rain droplets patter on the roof, or into bird baths, and I find it almost calming, and quite tranquil in a way. Am I the only one? However, it's a whole other story when I'm actually out, and about whilst it's raining! The final thing beginning with the letter 'R' that I feel has a huge significance to my life is reading, and books. Ever since I was a little girl, I have loved reading more than anything, and if ever you saw me, my nose would most likely be in a book. I was, and still am, a little bookworm! Unfortunately, the older you get, the less time you find to enjoy the little things in life that make you genuinely happy, but I'm definitely trying to make a conscious effort to read more, and I'm also going to ensure that I make it one of my goals for next year. Keep your eyes peeled, as there will be a post on that very soon!
S is for Singing / Sightseeing / Shopping / Spain / Southend - For those of you who don't appreciate me rambling on, then I do apologise, but I did say at the beginning that this was going to be a rambly, get to know me type post, and so far, it's been just that, and I love doing these sorts of posts, so if you don't like it, I really am sorry, but not everyone can like everything, can they? Anyway. The first thing that I have already briefly touched on before is singing. Singing has always been a huge passion of mine, and one that I find to be very calming, and very emotional too. With me, I've either always wanted to help people, so as I've touched on before, look into doing charity work, or potentially setting up my own, volunteer, taking part in fundraising events, doing talks, and interviews for young people, and just generally making a difference in whichever way I can, or on the other hand, I have always wanted to go into the music industry. That may sound kinda cliché to some, but it would make so much sense to me. Both of these subjects are passions of mine, and I feel so strongly about them, and it would make so much more sense to have a career that I enjoy. If ever I make it far enough to be able to get the opportunity to write, and create my own music, then it would be quite honestly a dream come true. I feel that writing music with meaningful lyrics would also contribute to me helping others in my own way, as young people are more likely to be able to connect to the words that people speak, and perform through song. One of my biggest female influences in terms of music is Demi Lovato, and if I could be half the woman that she is when I'm older, then that would be incredible. Something else that I'm really interested in is sightseeing. I guess that also ties in with my love of travelling (which I will be speaking about in a second), and also the fact that I enjoy documenting things, and taking photos in relation to new opportunities. Whenever I go to a new place, I'm always the first to see if there's any sightseeing tours, or excursions available, and I will always try to make the most of that experience, because I think that the world is such a vast place, and whatever opportunity we get, we should make the most of it, and grab it with both hands. Life is too short to live with regrets, and to only stay in one place all of the time. Next is something that I think I can speak on behalf of most people for (particularly teenage girls, as that's the category I know most about - not that I'm saying we love it more than anyone else, as I'm sure that isn't true!) - shopping! Who doesn't love shopping? I mean, seriously! It's just amazing. We all deserve to treat ourselves, and other people from time to time, and there's nothing wrong with that at all - it's completely natural, and more than necessary. Some of my favourite shops are New Look, Topshop, Primark, Superdrug, H&M, and Lush. I just thought I'd let you know! What are some of your favourite shops? There's something about shopping that I find really therapeutic, and exciting! I don't love spending money (does anyone?), but knowing I can get beautiful things from it makes the whole process seem a little easier to process, I suppose! And, you benefit from seeing them featured on my blog! So, I guess it's a win-win situation eh? Last, but not least, I really wanted to include two of my favourite places in the entire world on my blog. They are Spain, and Southend. Spain is, and always has been, my favourite country in the whole entire world. I can't even explain what it is that I love so much, but it's just all of the little things that add up. I guess I haven't really been to mainland Spain, but I have always gone to Tenerife, and within the last few years, I have been to Majorca, and Menorca. I love Spanish people, Spanish food, Spanish scenery, and the Spanish way of life. I just love everything, and every time I go to somewhere relating to Spain, I feel so welcomed, and at home, and I know that I speak on behalf of my family too. I would definitely consider either buying a holiday home out there in the future, or living out there temporarily for a short period of time. That would just be absolutely insane. Another place a little closer to home is Southend. For those of you who are unfamiliar with where Southend is, or if you don't know what's so special about it to me, then I will tell you now. Southend is a little seaside resort of a town that is situated within Essex, in England. Of course, there are ordinary houses, because it's a town, and there are obviously shops too (well done Jade), but it's so much more than that to me. There are 5 main attractions that make it such a special place. The theme park itself is called Adventure Island, which has all the rides, the stalls, and little cafes. Then there is the beach, which is separate from the amusement park, and the pier runs along the left of it, which has a train running through, and then there are all of the arcades, and more shops, and restaurants along the sea front, a bit further up from the park itself, and there is also the cliff railway, which has a little carriage to carry people from the top, to the bottom of the cliff. I actually went there during the summer holidays with some of my loved ones, and although I was petrified at first, I genuinely had the most amazing day, with lots of fun, and laughter. It's also a place that I used to go to a lot as a little girl, and so it's very special to me. I just love the atmosphere of places like Southend, and I don't think you're ever too old for them.
T is for Travelling / The 1975 - Something that is literally one of my biggest goals in life is to be able to travel the world. I literally can't explain how much I want to do this. You have no idea! When I say I want to travel the world, I don't just mean I want to visit a couple of places here, and there over the years. I mean, I literally want to visit most places in the world. Some of the destinations that rank the highest on my list are Australia, Italy, Mexico, New Zealand, Switzerland, Holland, and France. Of course, there are many more places, both well-known, and smaller that I want to visit, and I hope to properly discover one day, but for now I can dream. I just have a severe case of wanderlust to be honest. I honestly love everything about travelling. The chance to meet new people, and explore unknown areas, learn about different cultures, and just to be able to immerse myself into somewhere completely unique to what my everyday life is like. I do have huge plans in terms of travelling, and in the near future (we're talking within the next 5 years or so, I hope), I'd love to start off my travels by going interrailing all around Europe. What better place to start than right at home! However, I do have a huge fear of travelling alone, as I get anxious, and paranoid enough being at home, so I'd have to have someone to accompany me, and I kinda have a mild fear of planes, and airports, but oh well, I'm sure that's something that can easily be managed over time, and practise. The second thing that I would like to talk about is actually one of my favourite bands, The 1975. Let's just start by addressing, and admitting the fact that I do have a slight soft spot for Matt Healy. I mean, c'mon, who doesn't? I'd be mad if I were to deny that. But seriously, this British rock band are something else. They are insane! Originally formed in Manchester, the fabulous four consists of Matthew Healy, Adam Hann, George Daniel, and Ross Macdonald. If you haven't already, then you absolutely have to check out a few of their songs before you do anything else. I would highly recommend The City, Robbers, Sex, Chocolate, Girls, Settle Down, Heart Out, and She Way Out. They are just such a cool, quirky band, and although they do get a lot of recognition, they deserve more for all the talent that they have, and the incredible work that they produce.
U is for Unicorns - I didn't really know what to say for this letter, if you couldn't already tell. Before all of you start jumping to the conclusion that I'm insane, that's not true. I'm well aware that unicorns aren't normal, but I thought that it's a fun thing to include, and it just proves that I'm a bit of a silly person when you get to know me! I do wish unicorns were real, because they seem really pretty, and mystical, but I guess all they will ever be is a myth, so I think I have to let that one go for now, until they magically become created. Who knows?
V is for Volunteering / Visiting Others - We're getting very deep in this post today, aren't we? Well, I suppose it's a personal post for a reason. I may be repeating myself at times, but hey, this is who I am, and if you like it, then that's great, thank you for being amazing, but if you don't, then that's also perfectly fine! I won't be offended at all, so don't worry about hurting my feelings, as I do understand I'm slightly mad at times! Anyway, back to the point. I've briefly touched on volunteering, and helping others, and all that before, so I don't want to ramble on about it again for a thousand years, but I'm just going to discuss it a tiny bit! Volunteering is incredible. Not only for the person, or people that you are going to impact the lives of by doing it, but also for yourself. Helping others is always amazing though, right? No, but seriously, helping others, whilst helping yourself at the same time. It can't get much better than that. If you have the chance, you should always want to volunteer, and give other people some of your time to show them that there are people out there who care enough to do that, and you will also be benefitting yourself, as you will feel so much happier knowing that you are changing the world in a positive way, and I mean, what's not good about that? In particular, I would love to volunteer abroad with the organisation Projects Abroad, and do something to do with care, the community, or the general culture. I feel I would learn so much, and it would be incredibly beneficial for me too. I'd also like to just briefly talking about the importance of visiting others, and by this, I mean typically loved ones, but it doesn't have to be just about family and friends - it can be about anyone! Your loved ones won't be around forever, as each day, as well as getting older yourself, they are also getting older, and we too often find ourselves guilty
of that. So, let's all try to spend more time with our loved ones from today, particularly the elderly ones. Make as many memories as you can, and spend as much time in their company as possible. You will thank me for it eventually!
W is for Winter / Wotsits / Worrying - We are slowly approaching winter, and I honestly couldn't be more excited. With Winter comes Christmas, New Year, cosier evenings, delicious, comforting food, more time with loved ones, and all that good stuff. Christmas is literally my favourite thing in the entire world, and believe me, that's a huge statement to make, but I genuinely mean it. I love everything about it, but particularly the lead up. Once it's over, I literally get so upset, as then I have to wait a whole other year, and that means all the excitement has fizzled out for another 12 months, and then there's not much else to look forward to that's even half as exciting! Well, maybe there are other exciting things, but nothing really beats Christmas, no matter how old you are, right?
The next thing that I'm going to be talking about may sound a little weird to some of you, but I actually think I may have a genuine rediscovered obsession with Wotsits (as in, the cheesy crisps). I used to adore them when I was a lot younger, so much so, that my teeth actually started going genuinely orangey-yellow, as well as my fingertips whenever I ate them - gross! I can safely say my teeth don't go orange when I eat them anymore, but my fingertips sure still do! I could literally go through 50 packets a day, and I probably still wouldn't get sick of them. When I obsess over something, or become addicted to a certain thing, I go hard core, believe me! The final thing is a massive thing for me. I've always been a huge worrier, and I get massively over-whelmed, and anxious on a daily basis. Everyone always seems to think I'm exaggerating in some way, or worrying over nothing, and most the time, they are right, because everything turns out fine in the end, and not half as much of a big deal as I made out for it to be, but that's who I am, and as unfortunate as it is, I can't change it, and that's that. It does hold me back a lot, and restrict me, but hey, things could be a lot worse, and I make it through each day (just about on certain bad days) which is the main thing.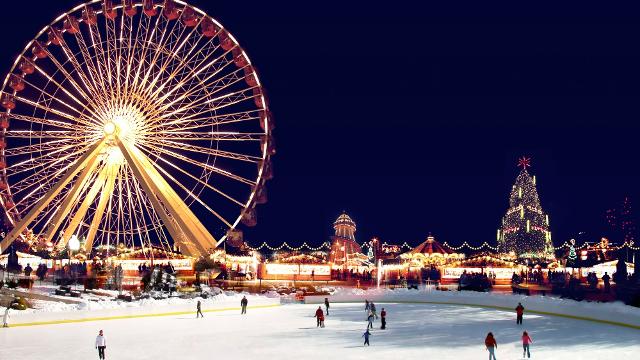 X is for X Factor / Xylophone - Quite a controversial one coming up next, but I'm just going to go ahead and say it anyway. The X Factor is my guilty pleasure, and it's something that myself, and my grandma in particular have been watching for years. We absolutely bloody love it. As a matter of fact, we always text back, and forth whenever it comes on, and we always discuss our thoughts on the performances, and the acts in general, and I just love it. I know there's all this gossip about it being a fix, but I don't really care to be honest, as it doesn't bother me. I watch it purely for the entertainment, and to see what talent there is, and I enjoy it, so it doesn't matter whether it's a fix or not really! I'd love to go on it someday, as I'd like to hope that it would be a chance for me to show the world what I'm made of, but whether or not that will actually happen, we will have to see, considering I get very anxious on stage as well - silly me, ayy! I don't really know why I added this next bit, but I think xylophones are just one of them things in life that fascinates me. I think it would be so cool, and quirky if I knew someone who could play the xylophone, or if I could do it myself, because it's just so interesting, and different, but hey, maybe one day, who knows?
Y is for YouTube / Years & Years - If I had to pick one social media platform that has majorly influenced, and transformed my life, I would have to say YouTube. I've been watching YouTube videos since I was 8, or 9 years old, and I'm 14 now, so that's quite a long time, and a large part of my life if you think about it! I honestly wouldn't change it for the world though. I started off watching all the popular YouTubers, like Zoella, Louise, Gracie Francesca, and other people like these lovely ladies, but honestly, I wouldn't change it for the world. No way José. I have learnt pretty much everything about makeup from YouTube, and it's been such a huge part of my life that I couldn't ever see myself uninterested by the whole concept. The fact that people can come so, so far, and learn so much simply through a social media platform is absolutely insane, and incredible. I honestly do applaud everyone who has ever set up a channel, and constantly put content up for months, even years on end. Everyone that does that deserves a massive round of applause, because it's definitely not as easy as it looks, and I know that everyone puts so much time, and effort into it, and I take my hat off to them. They deserve all the recognition in the world, and if I could do that one day, I would be absolutely ecstatic.
The second boy band that I'd like to be talking about is Years & Years. They are a British electronica trio (in the words of the internet) and what an incredible trio they are at that. I particularly love their song that recently came out a couple of months ago called 'Eye Shut'. It's absolutely beautiful, and I highly recommend that you go give it a listen.
Z is for Zoo / Zoella - Before I thought of Zoella, I could only think of Zoo for the letter Z. What a hard letter to pick something meaningful from! If you Google anything with Z, then half the time it comes out with random, meaningless gobbledygook, which isn't exactly what I want to include in my blog post. The zoo is relevant to my life though, as I really do have a strong love for animals, and they truly do fascinate me. I don't really have any zoo's that are local to me anymore to be honest, but I have been to some wildlife park areas before, and I just love animals, as I've said, so it's something that has always interested me, and I hate to see animals being treated cruelly, hence why I turned to vegetarianism for about 9 months. I don't want to start going off into another rant, but those are my views in a nutshell. I can do a separate post on that topic if any of you would be at all interested? It's totally up to you though! And last, but by no means least, Zoella. Zoella has got to be one of the first YouTubers that I ever started watching, back when she first started her channel, and I didn't even have an account on YouTube then, so that shows how far we have gone back in time! I just love Zoe. She's beautiful, bubbly, down-to-earth, kind-hearted, and she has a very warm personality, and a talent with talking to a camera too. I know I couldn't do it that natural, but she's literally a work of art, and I'm sure most of you know of her, if you're not already total fan girls, but I just thought I'd add my thoughts in too!
I'm so, so sorry that this post has been incredibly long, but I really wanted to go into as much detail as possible, so you all really feel like you know me properly. Maybe we can be best friends now? Anybody who wants to be my best friend, just let me know! And, also feel free to leave any facts about yourself down below too! Thank you so much for reading. What do you think of these sorts of posts? Do you want to see more in the future?