(This is my own image from Lanzarote last year!)
There are so many places that I wish to visit in the world. I decided to make this travel bucket list, so that one day I may be able to look back and tick them all off!
01. Australia
I have been wanting to go to Australia for quite a while now. Everything about the entire country fascinates me, and makes me want to visit even more. I would most like to visit the Great Barrier Reef and Bondi Beach. I would like to travel across the East coast first, after seeing a YouTuber do a video all about it, and the best places to go! It seems like such a perfect, touristy place to go!
02. America
Isn't this just a classic on anyone's bucket list? I think that America is such a cool, quirky place, which is all the rave nowadays! I would most like to visit Florida, California and Los Angeles! There are so many incredible attractions and I couldn't really think of a cooler place to go either!
03. Italy
I truly think that Italy is one of the most beautiful, breath-taking places in the entire world. I already love Italian food as it is (pizza and pasta are the best!) and from what I've seen on Google images and YouTube, it truly is incredible. It looks like one of those places that would be exactly my style. I love the cute, little villages and all the markets and stunning views. I honestly wish I could go there right now! It's so romantic and beautiful. I just love it, and that's without even going there! I would particularly love to visit Positano, Rome and Venice. The villages seem so quant and gorgeous!
04. The Maldives
Isn't The Maldives just your idea of absolute paradise? It looks so peaceful and so relaxing that I wouldn't be surprised if everyone wanted to go there! I think it would be such a lovely, tranquil place for a honeymoon, or something like that! I love this image too! Look at the gorgeous sea, and the sweet little huts!
05. Amsterdam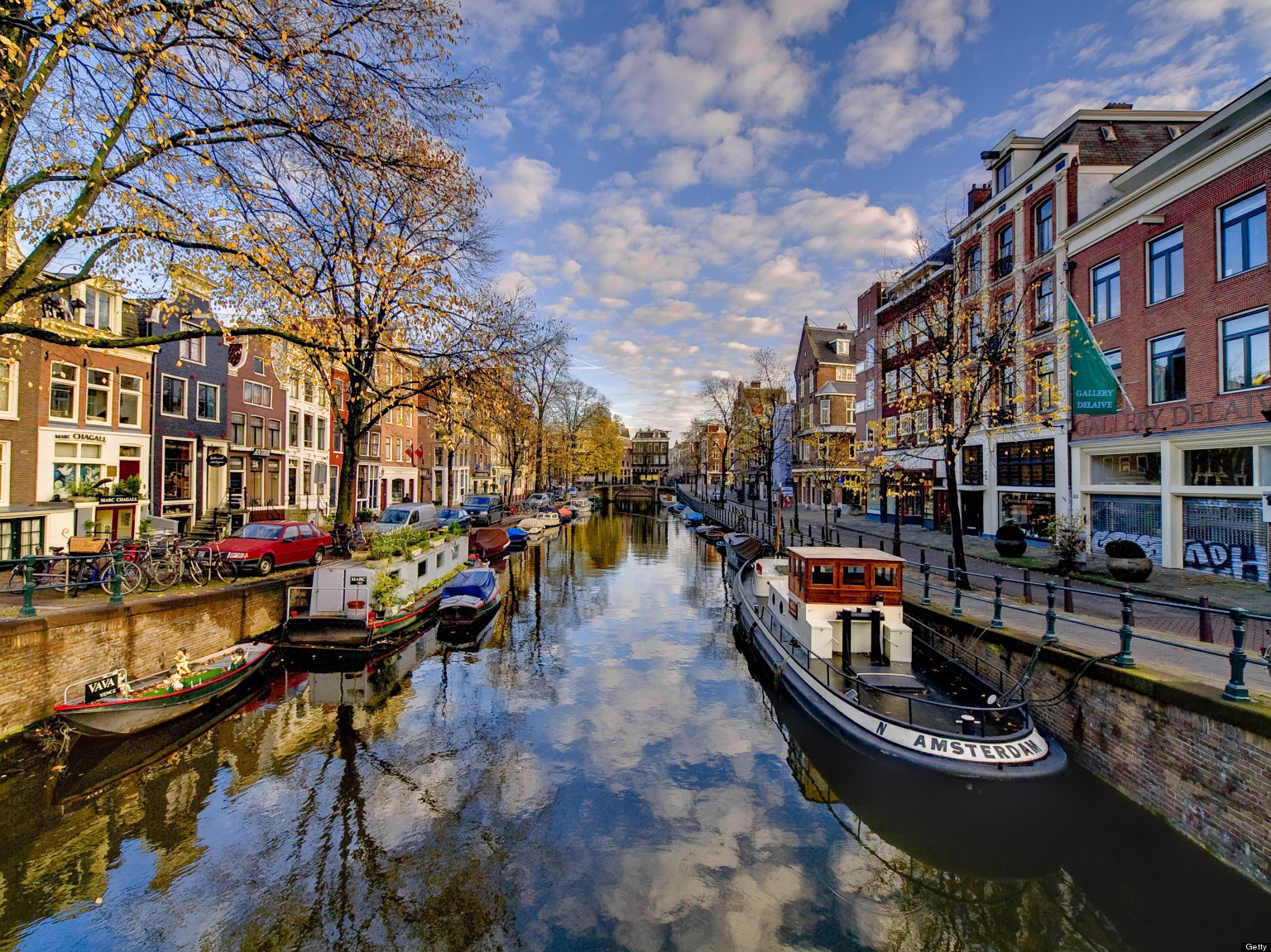 One of the ideal places to go for a cute, little city break would be Amsterdam. It's such a quaint, little place and I think it's so peaceful and traditional. It seems so peaceful and romantic! I mean, who wouldn't want to go there? I would love to travel around all the little cities in the world.
What is your favourite place you have travelled? What is on your bucket list?
Lots of love,